Metal, Acrylic & LED Signs

Totem & Monolith Signs
Totem and Monolith signs provide the first all important impression of your company while also providing vital information to your customers.
Cuspal's range of Totem and Monolith signs are stylishly designed to meet your needs and are manufactured using the highest grade materials .Our bespoke products offer durability and quality.  
Cuspal also manage all areas of Totem and Monolith installation including groundwork.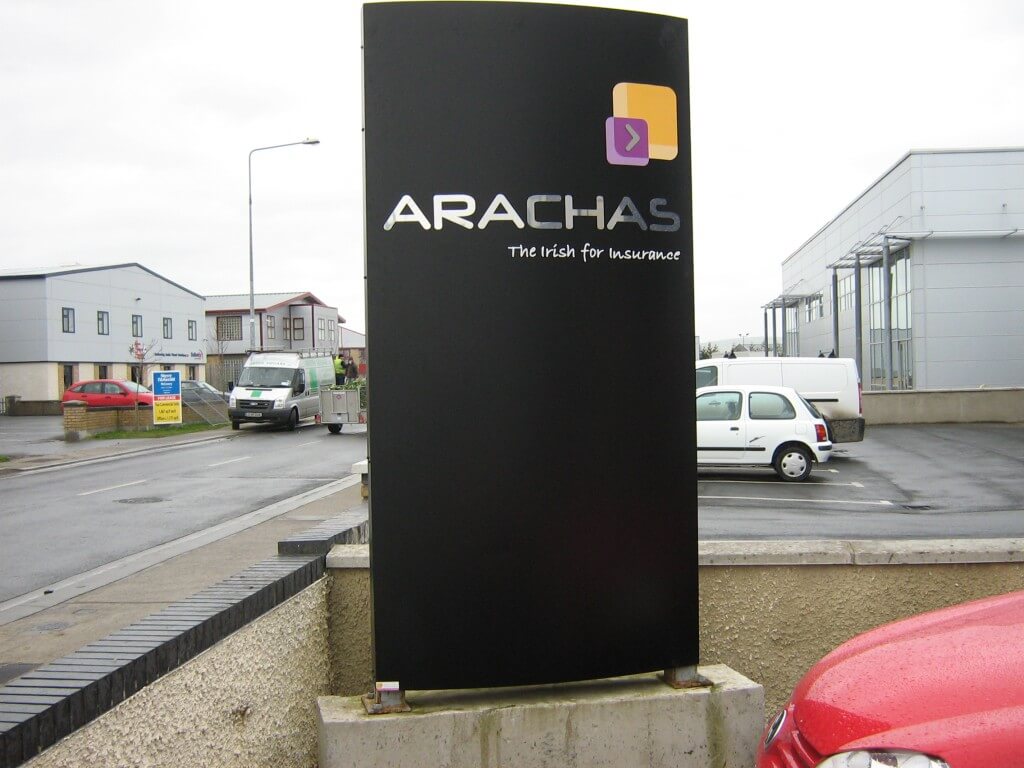 Facia Signs
Cuspal can design, fabricate or manufacture, supply and install Fascia Signs for shopfronts, factories, offices and all types of commercial property. A Fascia in its simplest form would be comprised of Foam PVC or acrylic panels, either screwed to an existing surface, or fitted within an attractive aluminium extrusion. Aluminium extrusions can be supplied powder coated in a choice of colours.
A more common type of Fascia Sign is an illuminated signbox, with opal white or coloured acrylic panels. This type of sign allows more scope for creative and eye-catching graphics, whilst providing 24hr advertising for your business.
Flexible Face signs are similar to illuminated sign boxes but instead of acrylic, the face material is a special translucent flexible PVC. 
Letters
Cuspal's Built Up, Flat Cut and 3D Lettering are manufactured using the latest computer controlled CNC machinery alongside the traditional skills of our experienced and time served craftsman.
We manufacture in a wide range of materials including Stainless Steel, Aluminium, Perspex and Foamex. All of our Lettering and Signs can be illuminated in a variety of ways including Internal, Face, Halo, LED or Neon.
Projecting Signs
Projecting Signs come in two configurations, Non-illuminated and Illuminated. There are literally millions of combinations you can use for designing an amazing Projecting Sign. They can be simple foamex signs with projecting brackets, plastic with LED lighting, Metal or any combination of the above.
Cuspal can build and install your new bespoke projecting blade sign nationwide.
LED Signs
Cuspal can do pretty much anything with LEDs to enhance the look of your signage. Backlit, Halo Lit or all over lighting can all be achieved. We can mix RGB LEDs to match almost any colour and even run different colours through the same set of LEDs all controlled by you.
More recently we have formed shapes using LEDs by heat-forming the skin to create a brilliant, safe and very cost effective substitute for Neon.
There is also the option of including a scrolling LED sign within your sign to advertise your services or upcoming events
Contact Us To Learn More About Our Signage
If you would like to hear more about our signage solutions please email us below. If you would like a call back please leave your contact number.