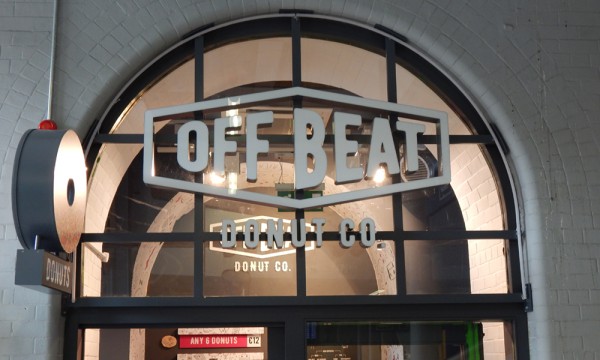 We were tasked with creating internal and external solutions for a brand new donut shop opening in Pearse Street Dart Station. This project was a first for our client as the store had no original brand guidelines. This gave us the opportunity to showcase our experience in design and creating innovative solutions.
In conjunction with Martin O'Brien in Exhibit Design we created a very different feel to you average Donut shop.
External Signage
The main external signage is frameless faced illuminated letters built up with aluminium set on the metal grey framework.
The surrounding area is a neon effect LED in a semi-circle shape. We also made 2 projecting signs in the shape of the donut to add to the look and feel of the whole store.
Internal Signage
The Internal incorporates router cut lettering and sublimated donuts standing of the wall. There is also a large illuminated circular logo hanging from the ceiling.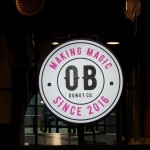 If you would like to learn more about offbeat donuts you can find their website here.
If you would like to learn more about what we can do to bring your innovation to life email us: info@cuspal.com